Corporate Responsibility
At Hatten Hotels Worldwide, Corporate Social Responsibility (CSR) is realised through our commitment to empower communities and protect Mother Earth. CSR is an integral part of our business model as we continue to make impactful actions that address key social and environmental challenges.
We are passionate about creating long-term, sustainable programmes which will benefit everyone as well as promote sustainable travel and tourism practices to better preserve the planet we live in.
Hatten Hotels Worldwide has positioned itself to build shared values through three key areas of focus: Opportunity, Community and Environment
OPPORTUNITIES
We aim to boost employment, hiring a majority of locals to form our team. We also have a special training and employment program for those with minor to moderate physical and mental disabilities, helping them to build confidence, sustain themselves and lead more meaningful lives



FAIR EMPLOYMENT
At HHW we believe in paying it forward to the community especially in aid of those living with disabilities. As part of our Corporate Social Responsibility (CSR), HHW allocates employment positions within our hospitality team for people with minor disabilities such as the wheel-chair bound, slow-learners, etc.
Sufficient training and teambuilding is conducted to ensure their smooth assimilation into our corporate working environment. The aim is to provide meaningful employment to help them earn a living and lead independent lives with pride and dignity.
RECYCLE FOR A CAUSE
HHW is making it simple for guests to give back to the community. How? With one simple step - by recycling used HHW in-room plastic bottles.
HHW has installed recycling bins at its hotel lift lobbies where guests are encouraged to responsibly discard their used plastic bottles. The bottles collected are sold to a local recycling centre. At the end of the year, HHW nominates a charity organisation and the money collected from the recycling plant is donated to the selected organisation. .
RESPONSIBLE SOURCING
In each aspect of our operations, HHW makes it a point to uphold strict moral ethics be it in our transactions, sourcing, purchasing and execution.

Limiting our carbon footprint
Wherever possible, the HHW team follows the 3Rs – Reduce, Reuse, Recycle. We purchase quality supplies made from recycled material, reuse resources wherever possible and try to reduce wastage and pollution by encouraging our guests to avoid water wastage and energy consumption.

Ethical & Sustainable Supply Chains
HHW makes it a point to purchase our supplies from sustainable and responsible sources who practice ethical standards of sourcing and production. Background checks are made and HHW prohibits brands that are known to use child labour, excess pollutants or animal testing as part of their production process.

Our procurement team purchases from Local Industries. In support of local farmers, we buy local seasonal produce for our F&B outlets. Stocks are obtained from local suppliers and we employ local companies for goods and services because this way, more money stays in the community.
ENVIRONMENT
Eco-friendly initiatives are implemented in all our hotels with an aim to reduce wastage of precious natural resources and avoiding unnecessary harm to the environment while leaving the lightest possible footprint in course of our daily operations.
In Collaboration With: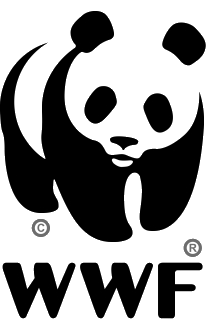 10,000 TREES PROGRAMME
Hatten Hotels Worldwide (HHW) wants to do our part to preserve the environment which is why we have embarked on a pledge to plant 10,000 trees, locally and abroad by year 2028. Inspired by the International Tree Foundation, HHW has begun its tree-planting efforts in Melaka contributing to its 'Clean & Green' state government initiative in collaboration with the Melaka Historic City Council.
We hope that this small gesture will help build a better future and a more resilient Earth for our children. If you would like to contribute to this cause, please email us at hhwcares@hattenhotels.com
ONE LESS STRAW
500 million straws are used and discarded every day in the United States alone. That's 175 billion a year filtering into landfills and the environment, littering waterways and oceans. One Less Straw is a global movement to eliminate plastic drinking straws, to reduce the use of non-biodegradable plastic and create awareness about pollution.
Playing our part, all dining outlets under HHW have pledged to limit the use of plastic straws served with beverages. We encourage all our guests to support our participation in the One Less Straw initiative. Less consumption means less waste and less straws. However, straws will be provided upon request.
FINISHED WITH FINS
Studies have shown that around 73 million sharks are finned every year. These 73 million sharks die from lack of oxygen because they are not able to move to filter the water through their gills or are eaten by other fish.
HHW is working together with World Wildlife Fund (WWF) in a pledge not to serve, promote or trade sharks fin and shark products. Let us all join the movement to stop cruelty to sharks by removing sharks fin soup from our menus. It is a small gesture, but by this, we are making our stand against animal abuse.
SEA THE DIFFERENCE
HHW believes in playing an active role in the global effort to preserve the oceans, beaches, seas and waterways. By teaming together to collect beach trash, our aim is not only to make our beaches a nicer, safer place but also to improve the coastal and ocean ecosystem.
More than that, HHW also plans to collaborate with a local marine protection organisation to collect data on the actual scale of the marine debris problem. This effort is a first step in raising awareness, to bring attention to the problem – and start to find real, practical solutions, instead of just organising clean-ups.